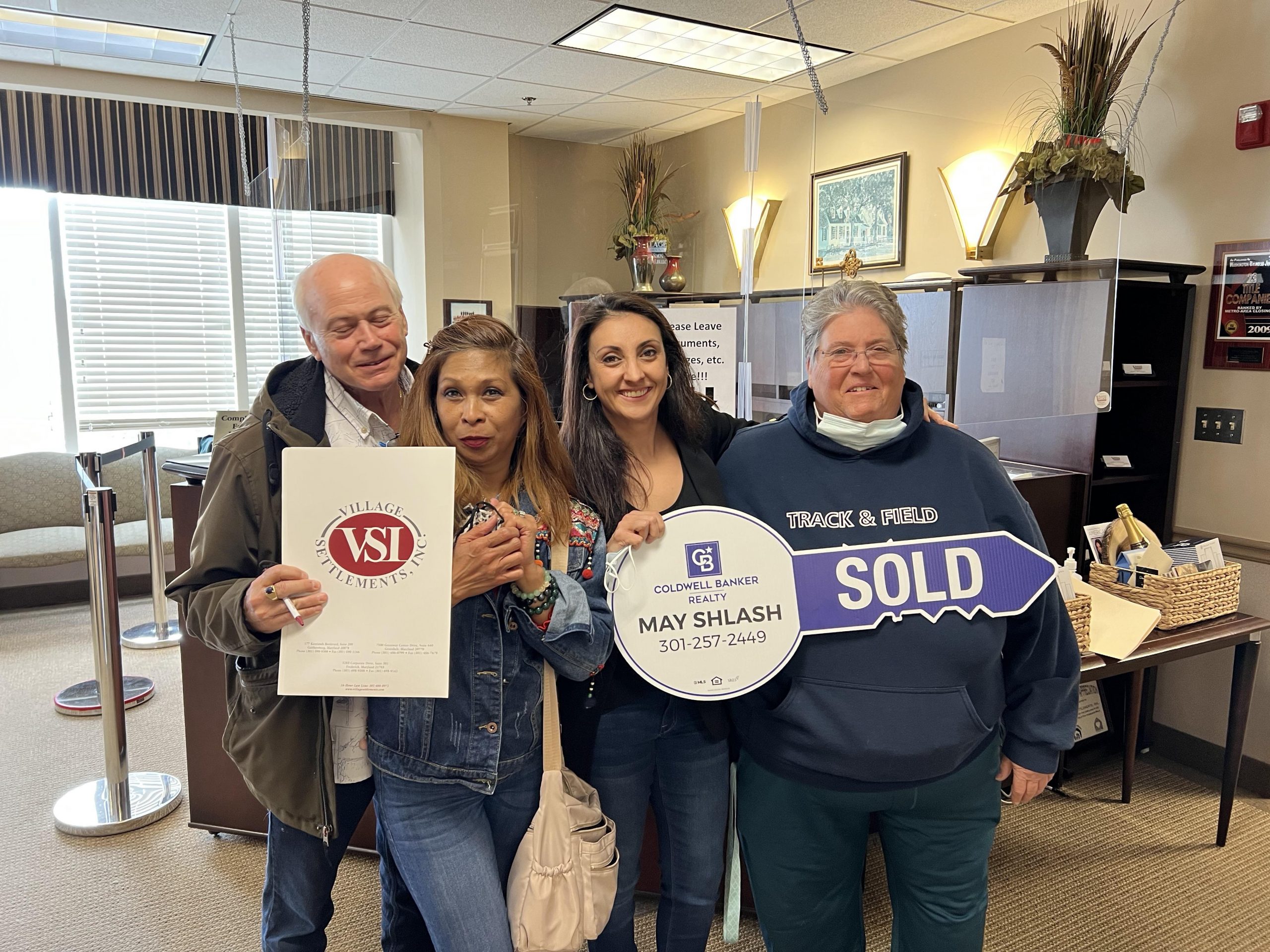 Selling made easy and stressless
May was magnificent. She went well beyond any expectations I had for an agent. I have owned/sold 3 houses in my lifetime and never received such extraordinary personal care. - Deb W.
May Shlash was Superb!
After my mother's passing, her home (our home), needed to be sold. It's value represented the majority of inheritance for surviving family members thus locating and securing an agent willing to put in the extra time and effort.....Well...walks in May Shlash. And no, we did not slash the price (the irony, right!), actually just the opposite. May and I had varying opinions as to how the process should go, and although I have purchased and sold a variety of investment properties, I shall confess here....May held steadfast in her opinions, observations and assessment of the area marketplace to the benefit of the family and we are truly grateful. Her input and suggestions, although "discussed" at length, ultimately were accepted and implemented with the help of my siblings to produce a home that was worthy of the selling price. Thank you May! Job Well Done!! - Harold W.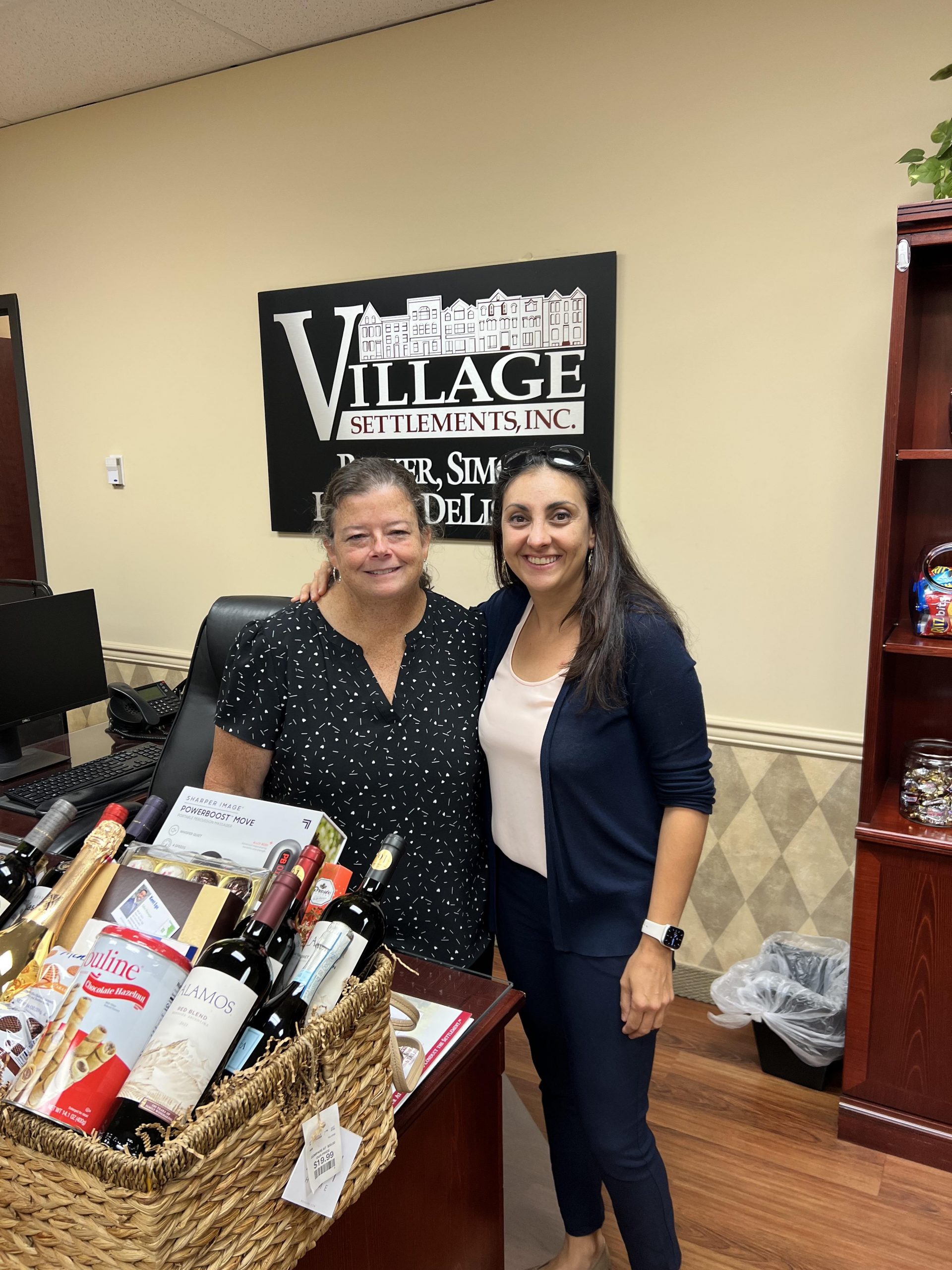 May got me the house I wanted!
This was a challenging summer for us, as there was so little inventory. When my dream house came up, May worked diligently to help me get the house in a very competitive market. I've been here a month, and I love it! So grateful for May's hard work!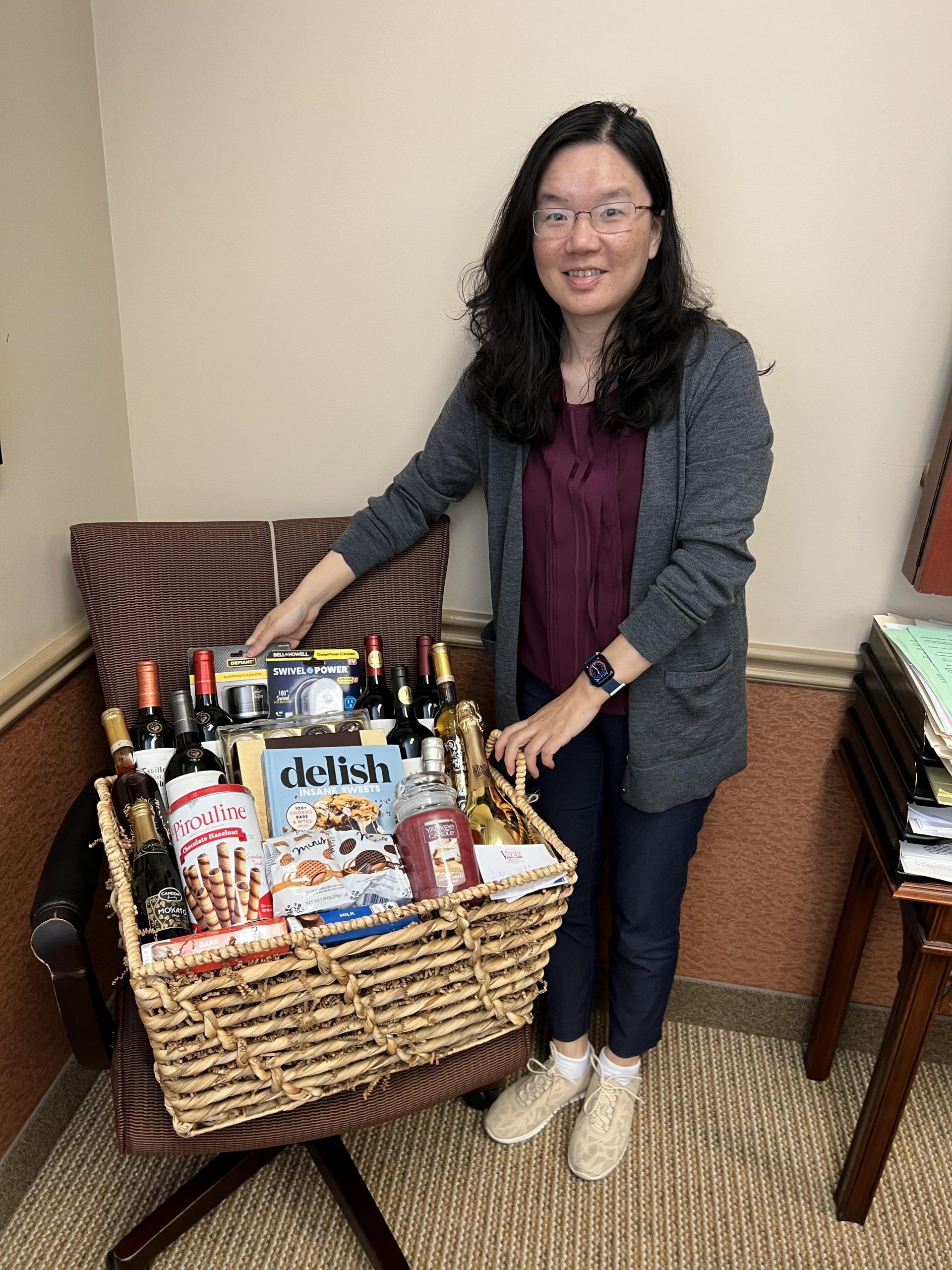 Great Agent
May is very knowledgeable and has been very patient with us since day one (almost one and half year). She even helped us renovate our current house. When we decided to purchase our future house, she helped us get pre-approval, wrote very strong offer and gave us constructive feedback. We really appreciate her help with the process.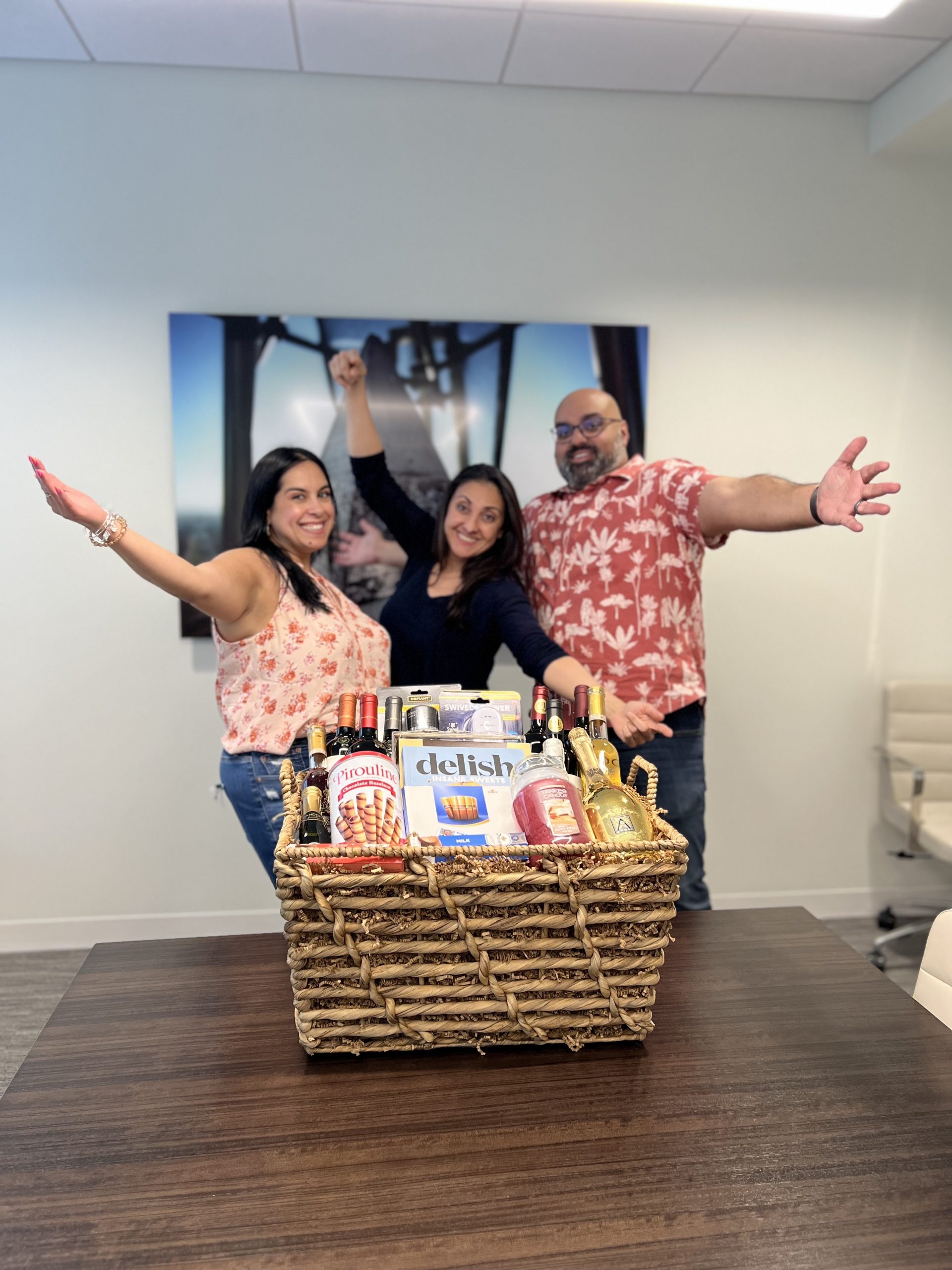 May will have your back
May worked tirelessly with us to not only help us in finding the home we wanted but also providing extensive knowledge in the process providing fantastic assistance and guidance along our journey.
Effective and efficient
May is an experienced realtor with a good sense of marketability of your property and an excellent knowledge of the Maryland market. May very quickly put our condo on the market and sold it during the first weekend open house. Then kept us well informed until closing day. She facilitated and carried out with savviness all the difficult communications and dealings with the multiple parties involved in the sale. We had a great experience and look forward to involving May in our next real estate purchase or sale.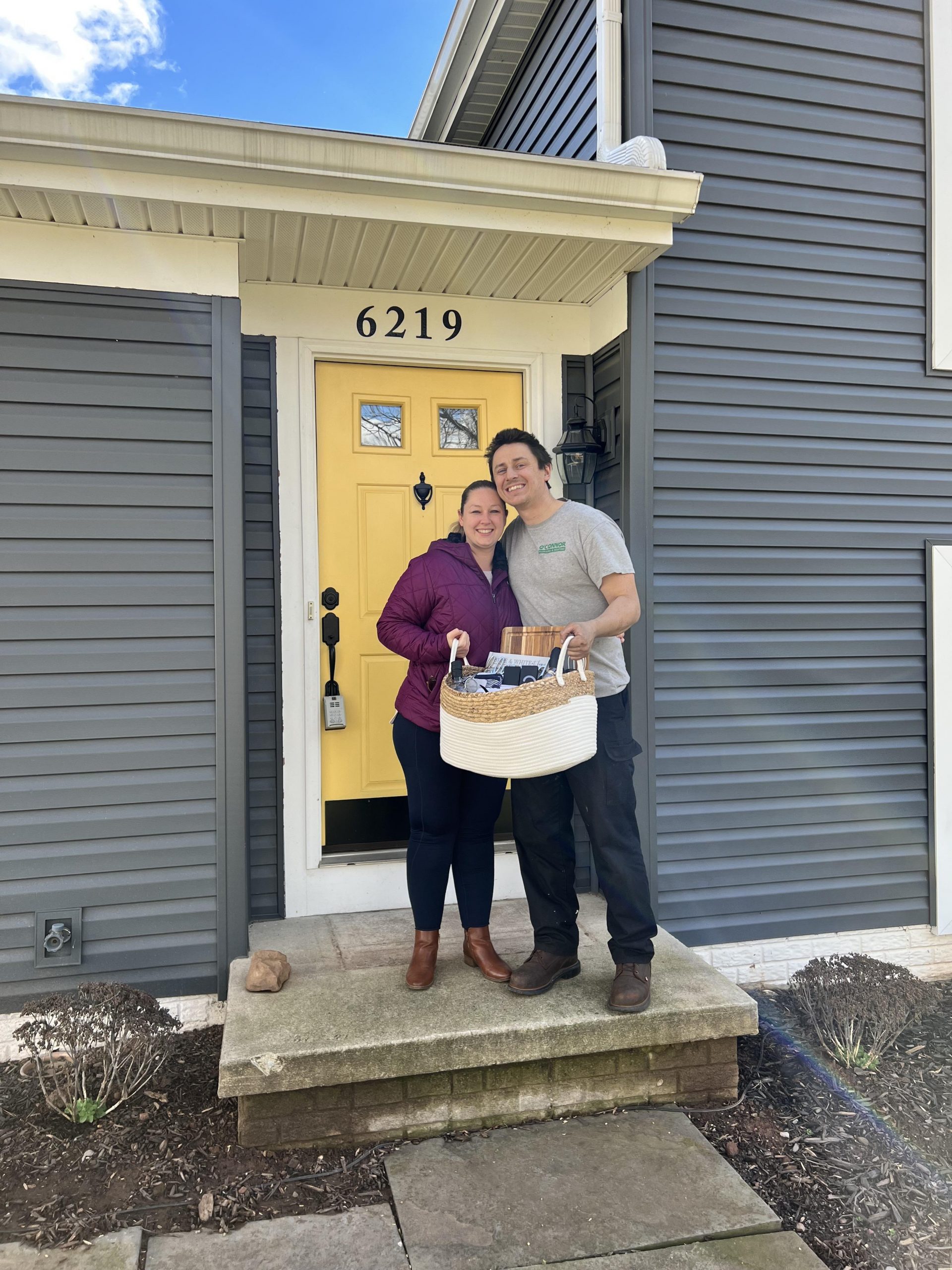 Dedicated, informative, and always on my side
It was such a great experience working with May to purchase a new home and sell my old one. May did an amazing job or getting viewing when we found homes we wanted to see. This led us to find our new home, our forever home, in less than 1 week of starting our search. She worked tirelessly to negotiate a price that worked for us and connected us with an amazing mortgage broker and home inspector. She kept us informed on all aspects of our contract and was quick to respond to any of our questions. We did things a little backward, but once we had things set on buying the new house she helped us get our old house in tip top shape to sell. She did the most amazing job staging our home for photos and an open house. We had an offer for our home in less than 12 hours of the house going up for sale. She set up all of the settlement dates and time and had us buying our new home and selling our old home with in a week and a half of each other. This whole process was made so much easier and less stressful because May in an amazing agent who does everything and anything she can for her clients. I highly recommend working with May for any real estate needs you may have.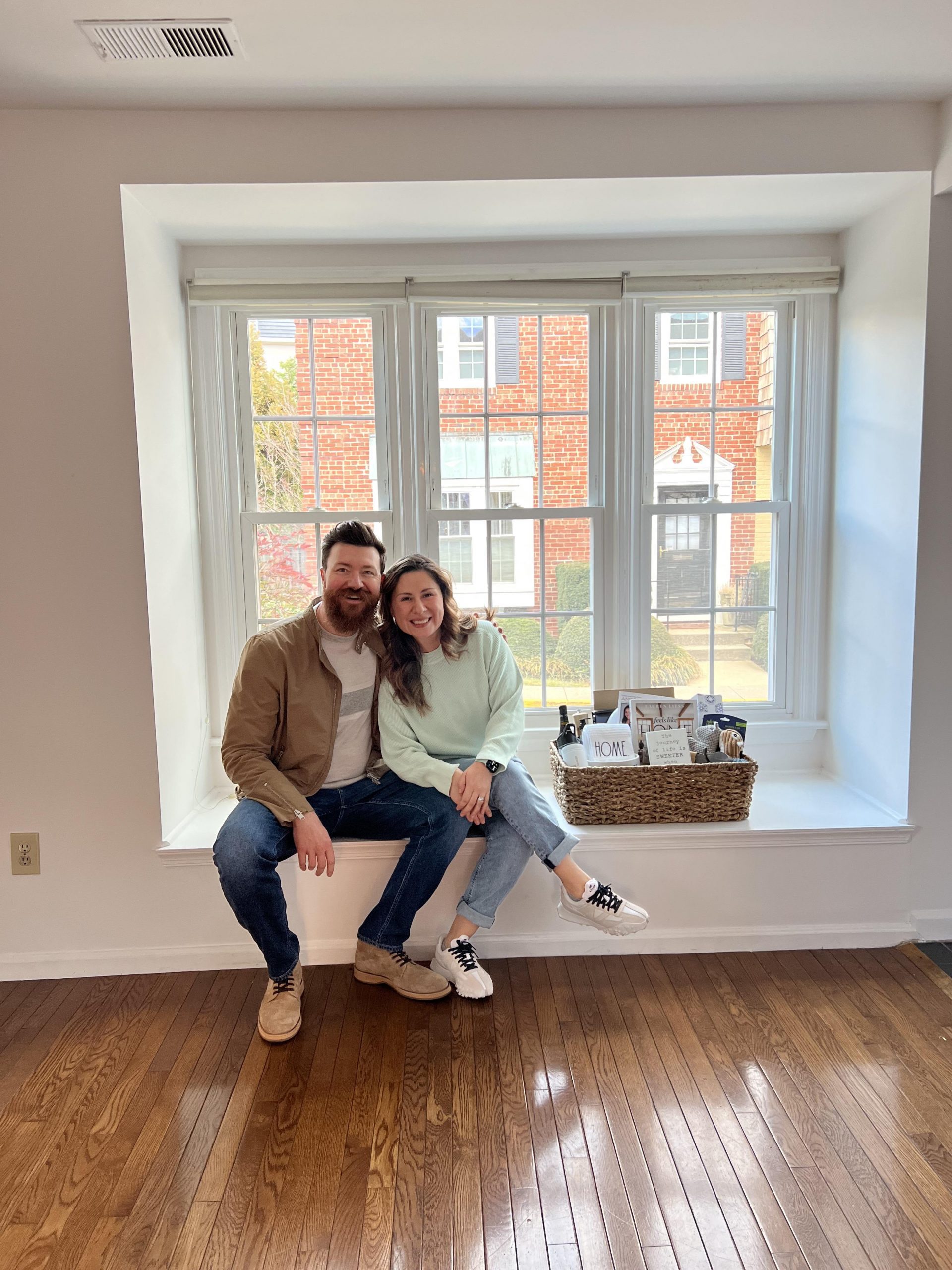 May Shlash makes it possible!
We had an absolutely wonderful experience working with May Shlash. She helped us find the perfect home and made sure that we got the best deal possible. She was always available to answer our questions and showed us a lot of properties over the years. We were very specific with what we were looking for and she was always supportive. She was there for us when we wanted to see a property and worked with urgency when we wanted to make an offer. She understood what was important to us and never wanted us to settle. May informed us about any risks involved with different properties and highlighted where there was value. She was sweet with our dogs and knew we needed things a certain way for us to love where we live. We learned a lot from May and wouldn't have purchased our new home without her encouragement and guidance. On the day we closed, she met us for the final walkthrough with the most amazing box curated with things we love and will use in our new home. May started as just our realtor and how she is a trusted friend too. We recommend our friends and family to work with her now. If you're in the DC Metro area and need a realtor, give May a call and she will help you too.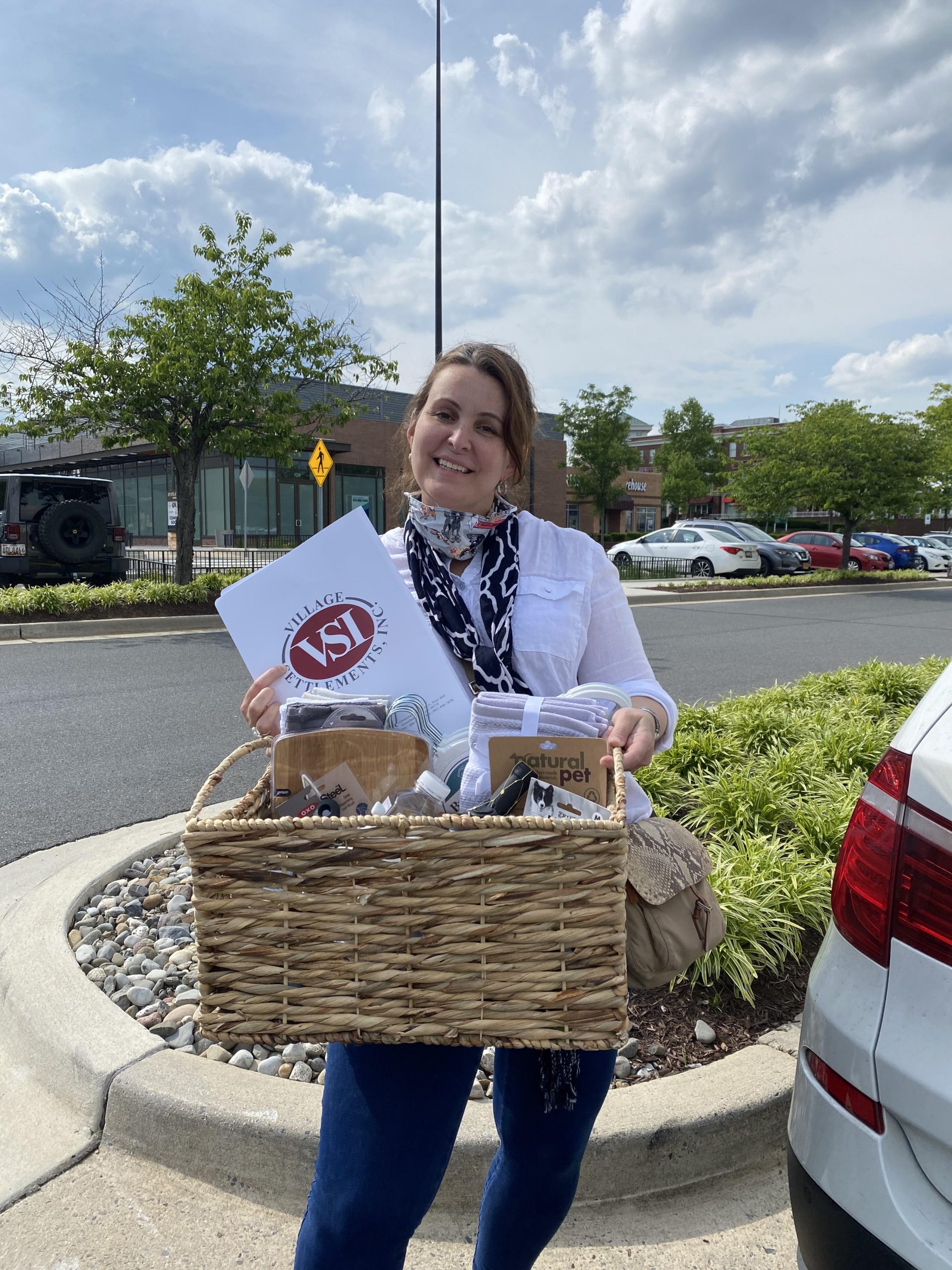 Extraordinarily Efficient
I don't think I could've done better with anyone else. On both sides—selling and purchasing, May was right there doing it ALL. She knows home sales and all the details that go into getting the most bang for the buck. Hands down, I'd use her again if the need comes up. You can't go wrong. Her honesty and quick wits will astound anyone. Thank you, May!!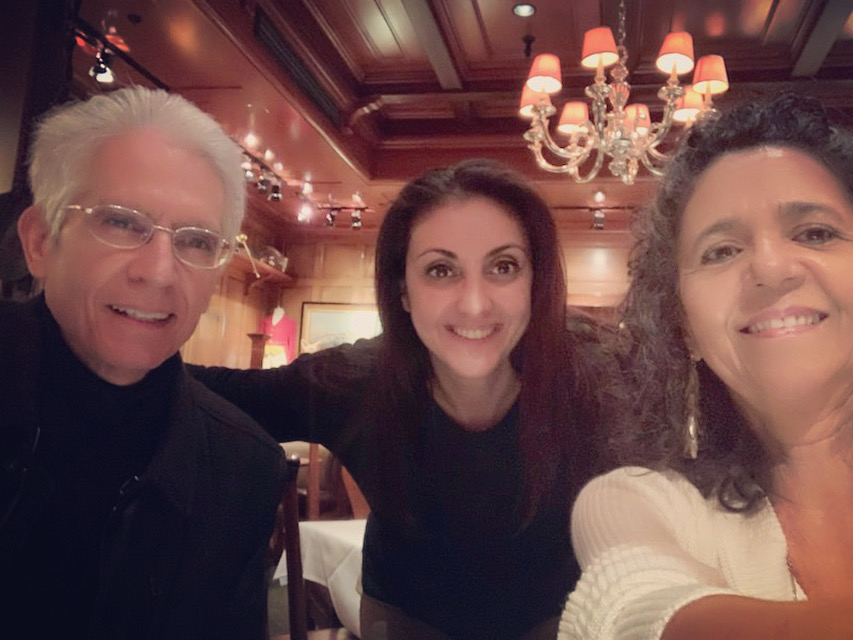 Above and beyond!
May is an excellent realtor. She is the best and we would recommend her to anyone!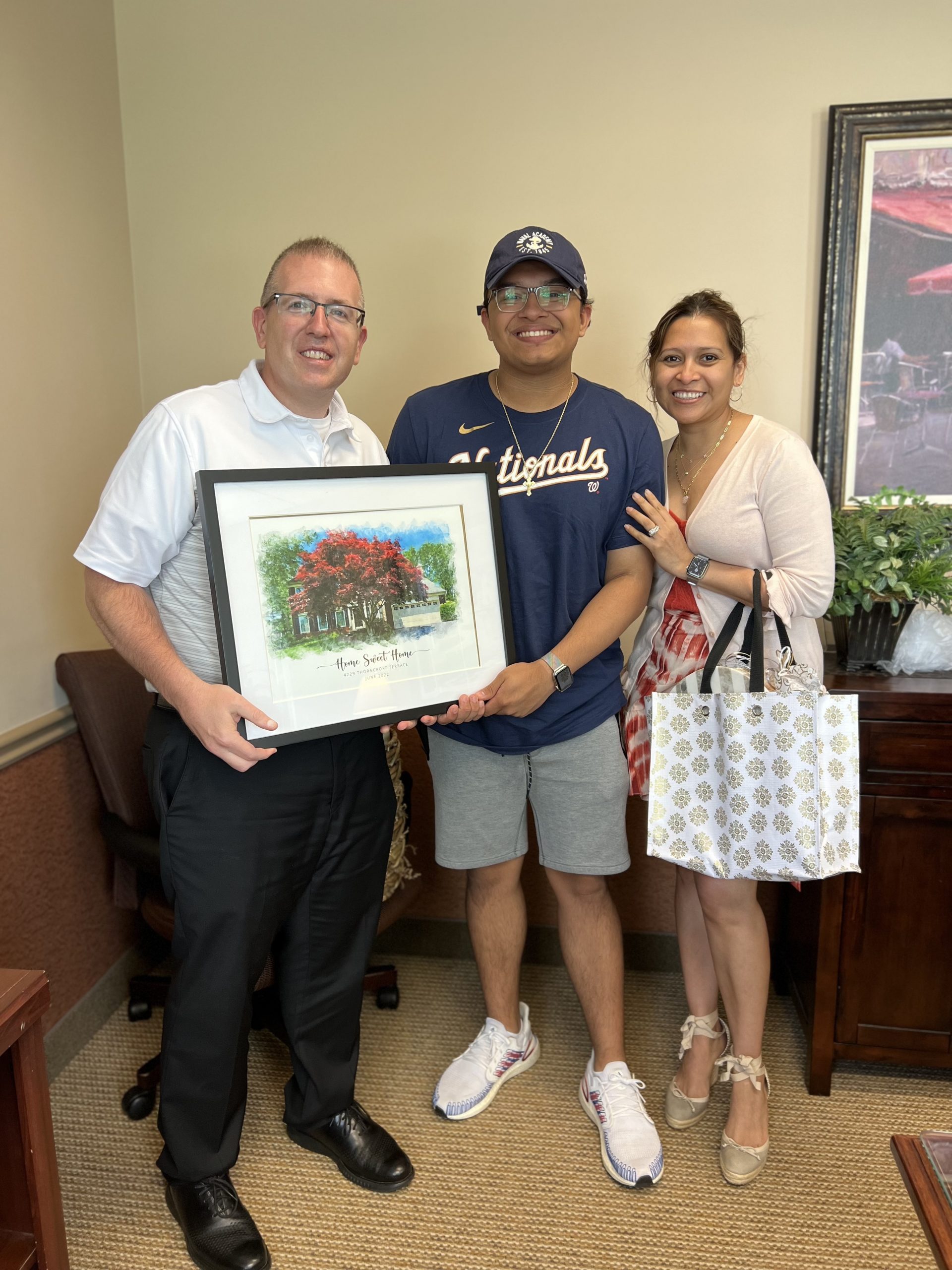 May is just AWESOME!!!
Working with May was wonderful. She truly goes above and beyond to learn her clients' preferences and find home that fit her clients needs and wants. During this difficult times for buyers May understood our stress and was very empathetic with our frustration. She has become a member of our family! 😊
Highly Qualified Real Estate Agent
We met May briefly a few years ago as neighbors. At the time, she gave us her Real Estate business card in case we ever thought of selling our condo. Selling our condo at that time was nowhere on our radar but I did put the magnet business card on our fridge that same day. I knew right then, if we ever did consider selling, she would be the first person we would call. Fast forward 4 years to May 2021.

With May's help and advice, we made a final decision to sell our condo in preparation for retirement. We own a second property in another state that we decided to retire to. After having lived in the condo for at least 22 years, the tasks ahead of us to declutter and downsize were overwhelming. Most of our furniture had to be sold and May was there every step of the way helping us sell through on-line app that we had never used. May was with us through every step we had to go through. May is a take charge, multi-tasker, and is an extremely trustful and honest person with so much energy and positivity. She is thoroughly knowledgeable of the service providers we needed to use and all the processes it takes to bring selling our condo to a successful conclusion. The most critical step of this journey was negotiating with buyers. We can't tell you enough how critical she was to the outcome.

Having lived in the community and Germantown for years, May clearly understands not only the seller's needs, but the buyer's needs as well. May excels and exceeds at her profession. She was professional every step of the way and always had the right solutions and advice. She was our lifeline right up to our closing day when we signed the papers and moved in permanently into our retirement home. We will always be thankful to May for her professional knowledge, her kindness, and her friendship.
She is second to none!
May Shlash was remarkably helpful in selling our home. She worked well beyond what one could expect, staying in touch constantly and even helping put the finishing touches to get our home sold. We appreciate all her help in selling our home. Her marketing strategies, negotiation skills, and attention to detail ensured the process was an easy and lucrative one for us. We couldn't be happier we chose you to list our property. We highly recommend her and thank her for her hard work and expertise.
Amazing Realtor
She is amazing lady, she worked tirelessly to get us our new home and made we settled in right. If i was to choose another realtor i will choose May all over again.
Smooth Relocation
May went above and beyond to help with our relocation. She was knowledgeable, helpful, and a pleasure to work with. We couldn't have completed our relocation without her!
A+++
I would highly reccomend May to be your realtor. She is nothing short of fantastic to deal with and is always there to help. She assisted me in finding the perfect apartment and has continually contacted me even well after moving in to see if I needed anything. You do not find people who are this dedicated to their jobs anymore. May is the best. If you need a realtor, look no further.
You are the best!
May!!! Oh my god!!! I wanted to thank you so much for all the things you've done for us! You are truly the best. Best deal and best place! You knew exactly what we were looking for and did not waste our time to show any places that are not in my interest. Most of all, im so happy that we became good friends!
Tremendous help!
No one else could ever have make the process any easier, be more responsive, or make us feel as welcome to your time and efforts. As you know, we recently worked with one real estate agent before you to find a place. She was friendly, repeated some of what we said, and ignored a lot of what we said. She was always in a rush, and seemed to mind the time she spent helping us. When she left for vacation, we used the chance to find another agent, and started working with you. In my lifetime, we have owned four houses in New York, Virginia, and Maryland, and lived in numerous apartments for various lengths of time. We generally have gotten along with our real estate agents, to varying degrees. You are different. No on one has ever been as friendly, as helpful, as aware of our thoughts, concerns, and preferences. You truly made us feel like we were working together as a team, and that you had our best interests in mind at all times - and that was only looking for a rental apartment. There have been a few real estate agents I would avoid, and there have been a few real estate agents I would happily work with again in the future, should the need and opportunity arise. But you are that one-in-a-million agent who we absolutely would seek out to try to work with again when we have the chance. If we ever move to another state again, we hope you will move with us!
Highly Recommend!
I was looking for a realtor and my friend recommended her. She was fantastic! It was my first time buying a house so, of course, I had lots of questions. Every time I texted her, she texted me within 5 minutes most of the times. Also, she was very flexible with the hours on showing homes, inspection, and final walk-through.